Work From Home (#WFH) Woes? We got some more tips!
You may find yourself in uncharted territory as you try to work from home with youth or teenage "coworkers" trying to assist with all of the tasks on your plate. Don't fret we've got tips to help you navigate this new situation with a bit of grace and a lot of flexibility.
Create a schedule for the day
Kids: include the kids in the plan. Creating a routine will be helpful for expectations and familiarity.
Parents: prioritize tasks the night before or at the end of the previous work day will help get you off on the right foot.
Capitalize on downtime
Focused work may be in short blocks, but when it happens, take advantage
Naptime or focused task time for older kids will be perfect opportunities to knock stuff out.
Plan for interruptions
Show yourself and your kids some grace. This is new charted territory for everyone. If kiddos talk in the background of a meeting, most of the people you're dealing with will understand and just excuse it.
Establishing cues for times when there shouldn't be an interruption could be helpful- ie, shut door or audio over speaker.
Take microbreaks throughout the day
Don't forget about your own well-being. Plan for time to stand and drink water. This might be a good opportunity to head off some of the interruptions that are coming with an opportunity to check in during these breaks.
Microbreaks are also great for kids, too. Attention spans differ for each age group. Adults max out at 90 minutes so keep that in mind when planning for kids.
Keep your own sanity
Set time to connect with your colleagues on a conference call. Daily or at least weekly check ins can be huge for maintaining some normalcy in your own life. Watercooler talk just looks a bit different!
Don't forget to take a lunch break! Just because your commute has shortened significantly doesn't mean that all boundaries are down.
Respect the work "end" time
Do what you can within the time set up for your work day. When the day is over, let it be over.
Log out of your computer, put your work away and transition to family time. If your family gets the time they need during family time, there might not be so many interruptions during work time.
Control what you can and try to be flexible
There is going to be background noise.
There is going to be someone that needs help during a conference call.
Invite kids in to your work space to help them focus and get their work done.
Inviting the kids to have quiet focused time with you will support an environment of productivity.
---
Looking for something meaningful, educational and fun to do with your employees and colleagues this week? BINGO, we've got just that. This free 7-day game is for everyone to enjoy and be a part of.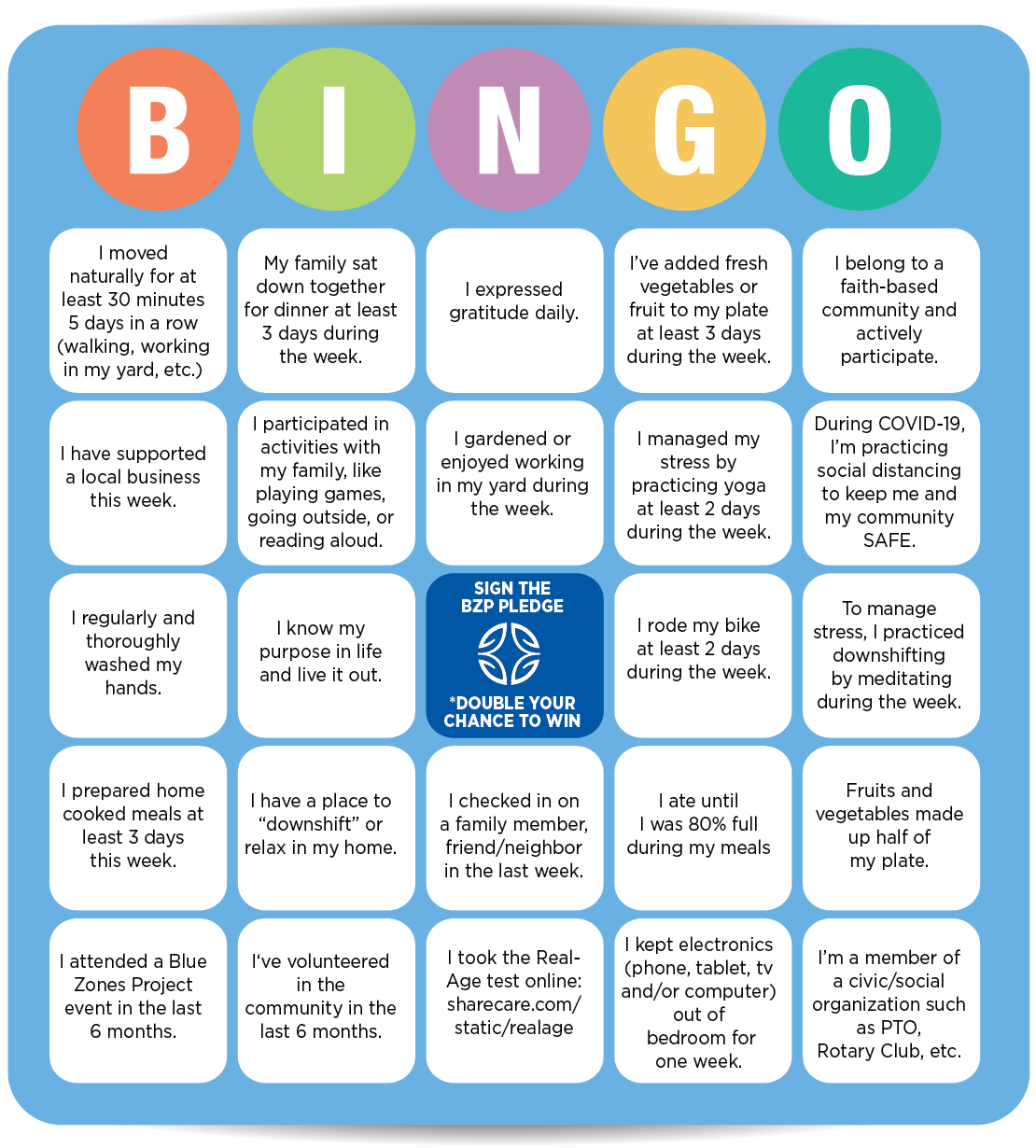 ---

Share your #WFH photos with us! Tag us @bzpumpqua.