BLUE ZONES PROJECT BULLETIN
During this unusual and stressful time, recalling positive and comforting experiences is therapeutic. Creating practices that can easily be reproduced at home to build tranquil environments is paramount, given schools closed across the nation with families confined to their homes.
Recently, Blue Zones Project Southwest Florida's Director of Marketing & Public Relations, Sebastien Saitta, shared the following in an interview with Julie Frizzi, guidance counselor, children's book author, and educator for over 30 years. Julie has been teaching mindful breathing and stretching classes twice a month to students in kindergarten through 5th grade.
"Keep breathing and keep trying, and I can adjust to change." These are some of the positive self-talk statements you will hear during Julie's mindful breathing and stretching classes at Naples Park Elementary, one of 43 Blue Zones Project approved schools in Southwest Florida.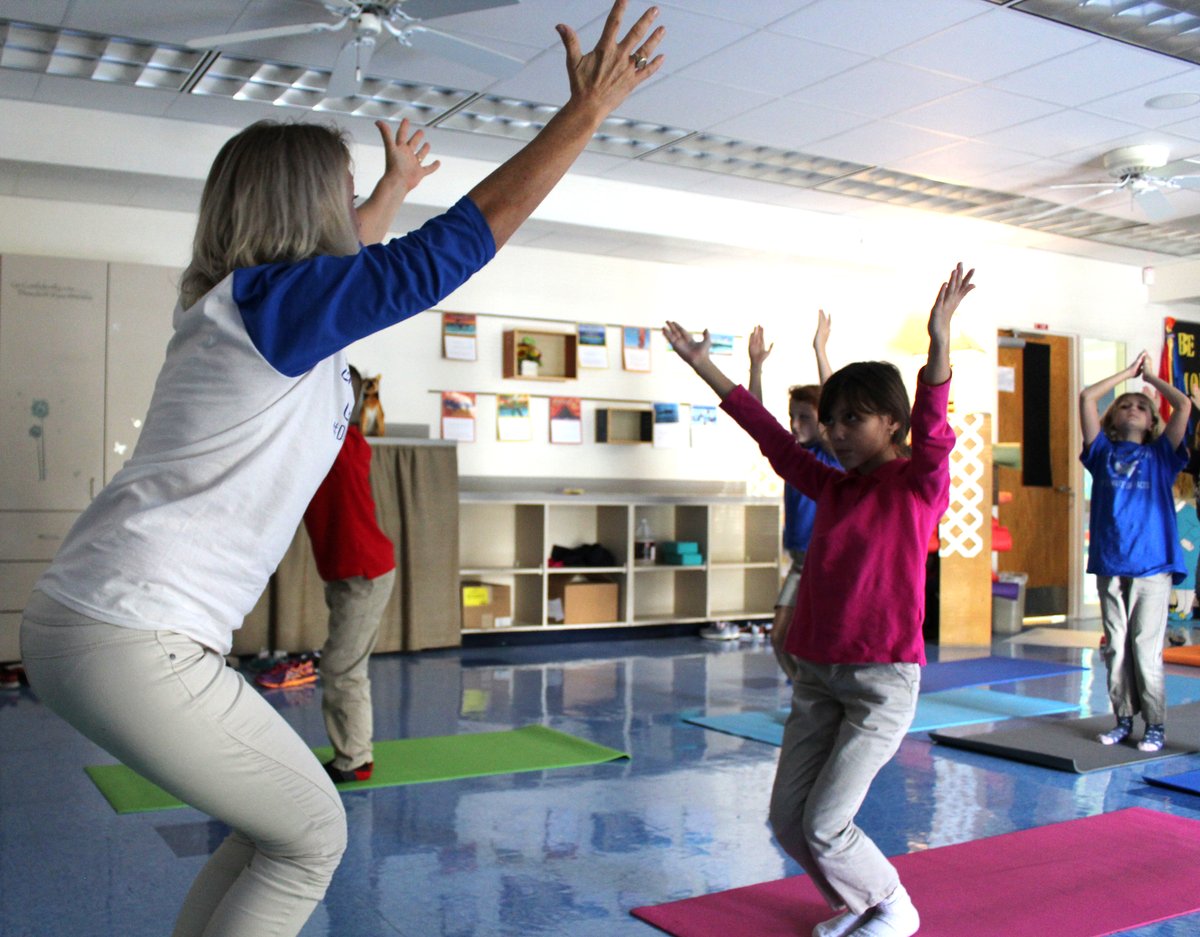 Julie states, "During each of these sessions, children practice deep breathing while enjoying the benefits of yoga stretches. After igniting the brain with breathing and stretching, children are taught a social emotional lesson from my book Powerful You." These include story sharing, coping strategies, reflective questions, and positive self-talk. The lessons help children understand that no matter what has happened to them in life, they have the internal power to shine bright.
"The most organic and economically calming tool that is easily accessed by humans is deep breathing," says Julie. "This skill must be practiced, however, while students are feeling calm, so they access it when they are stressed. It is known that when you try something new your brain grows. I love when a student, who usually gives up, shouts out, 'I DID IT,' while trying a new pose."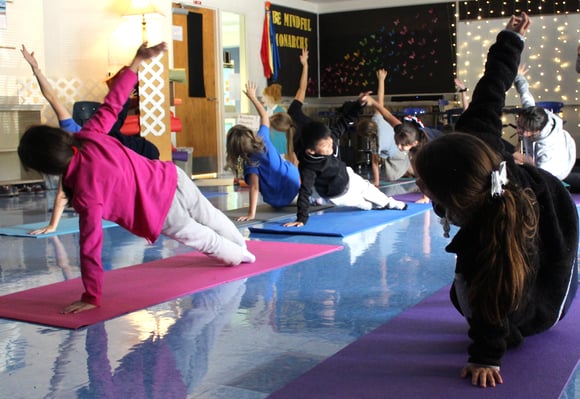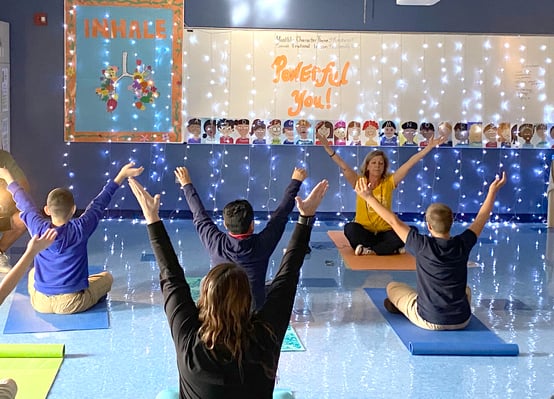 Julie points out that focusing is a powerful tool gained by breathing and stretching. In order to balance on one foot, students practice staying 'in the zone' by keeping their eyes on one object in front of them while breathing. Students become aware of noises and thoughts that distract them and learn how to cope with them in class. Students report they use these strategies at home when they have difficulties with siblings and on the playground at school.
Aside from a calming tool, Julie notes that grit, focus, joy, and self-regulation are key benefits students receive from participation.
"I invite the teachers to participate during classroom guidance lessons and offer a teacher guidance group to practice mindful breathing while performing gentle stretches once a week before school," says Julie. "They report it promotes energy and calmness to finish the day. I am deeply committed to developing emotional wellness in children and equipping educators and leaders to support this growth."
The key to success in Julie's classes is consistent practice. Now, when entire families are confined to home, is a wonderful time for everyone to practice deep breathing and stretching. Downshifting, one of the Blue Zones Power 9® principles, is more important than ever.
by: Sebastien Saitta Director Marketing & Public Relations - Blue Zones Project Southwest Florida and Dr. Allen Weiss, Chief Medical Officer - Blue Zones Project