Blue Zones Project is brought to Durant through the collaboration of Imagine Durant, with support from Choctaw Nation, First United Bank, the Massey Family Foundation, and Texoma Health Foundation, in partnership with Sharecare, Inc. and Blue Zones, LLC. Additional funding provided by Alliance Health Durant, Ardmore Institute of Health and Southeastern Oklahoma State University.
Durant is the 51st Blue Zones Project demonstration site in North America—joining Pottawatomie County as the second in Oklahoma. Blue Zones Project is impacting over three million lives in 51 communities across 11 states. In certified communities, significant progress has been made to improve the well-being of the community; creating a healthier, happier place to learn, live, work, play and worship.
To ensure Durant's success — we need your help. Blue Zones Project invites YOU to be an integral part of this exciting work.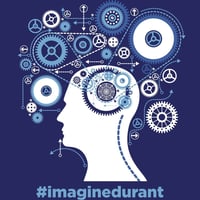 ADDITIONAL FUNDING BY: